Helipad Lighting for Remote Locations
Helipad Lighting. Remote helipads that are properly marked and illuminated greatly facilitate the ability for MEDEVAC helicopter operations to operate safely. As health networks around the world become focused on ensuring they have supports for remote locations, it is important to recognize a few options for marking and lighting MEDEVAC helipads.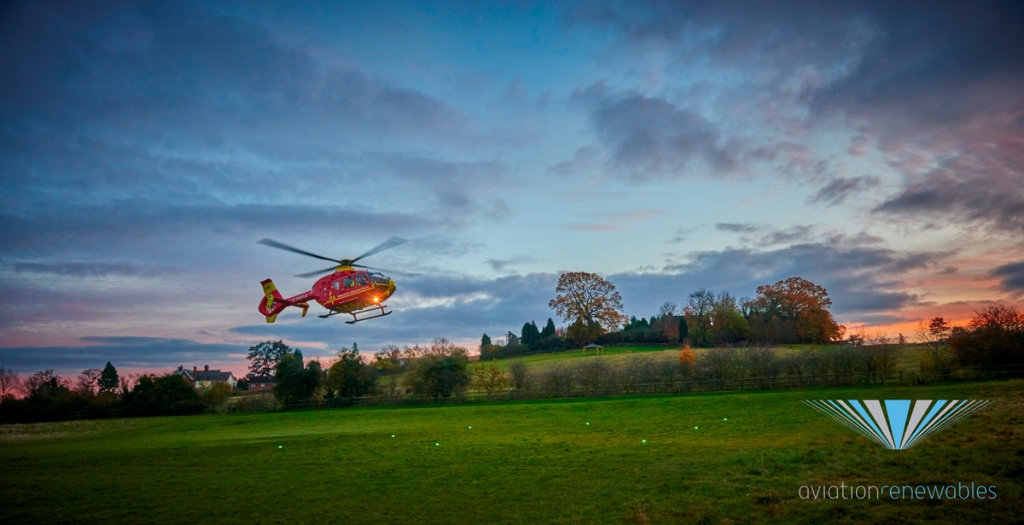 Helipad Lighting – Know your requirements
The best source of information on what marking and lighting will be required is often the helicopter operators themselves. Safety Officers and Operations Managers will be able to point to the correct requirements, standards or regulations. The requirements can differ greatly depending on the country or region. For example, ORNGE, in the Province of Ontario, Canada, uses a unique retro reflective helipad marker cone that allows their pilots to see the helipad from several miles back on approach; both with naked eye and Night Vision equipment. The cones are designed to be maintenance free, require no charging or electricity; and are large enough to rise above snowdrifts that may accumulate around the TLOF.
Other jurisdictions require lighting that complies with ICAO Annex 14 Volume 2. This is typically green lighting surrounding the helipad, but can get more elaborate depending upon the specific location and operations.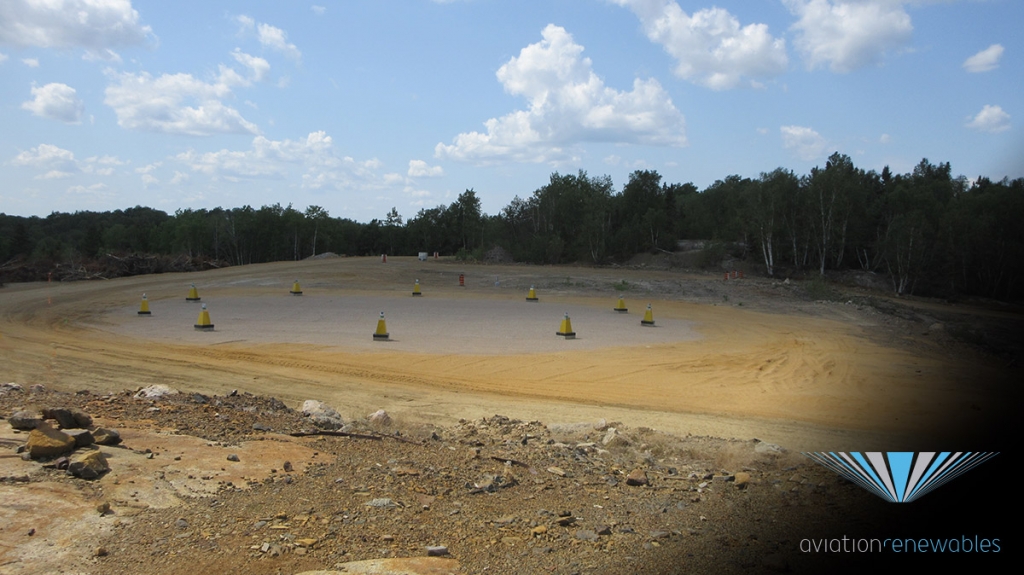 Considerations when selecting equipment
Once the standards are known, the helipad owner should consider some important questions, such as:
Is electricity easily available at the helipad?

Often times remote locations are far from grid power, and would be better suited to solar powered LED helipad lighting, portable battery LED helipad lighting, or retro-reflective helipad markers.

Is the location good for solar powered LED helipad lighting?

Locations in the far north can be too dark and snowy in the winter to keep the lights charged

How often will the lights typically be activated?

If the lights will be seldom used, then portable LED helipad lights could be utilized that remain charged in a building or vehicle, until needed.

Is theft a concern?

One of the advantages to retro reflective helipad markers is that they are typically of low value to potential thieves.

Should the lights be activated from the air (by the pilot) or should people on the ground have control of the lighting?

Lighting control systems can be very simple (an external switch that gets activated by a person on the ground), or very elaborate (VHF radio control from the cockpit to a lighting controller on the ground). There are many styles of control systems, and the operational expectation is good to understand before the lighting system is planned.

Is snow accumulation a big concern?

Aside from the aforementioned issues with solar charging, snow can block the lighting output. Inset lights on helipads can increase safety (no tripping hazard), but must be cleared of snow in order to be visible. Even elevated lights can become buried in snow drifts. Some customers choose to mount their lights up to 30" above the surface to allow for drifting snow. In addition, large retro reflective helipad markers rise above drifted snow and remain visible.

Who will remain responsible for the lights?

In larger facilities, lighting falls under the facility management and in-depth maintenance procedures are easily assigned. In very remote locations, simple solar powered LED helipad lights or retro reflective helipad markers allow for almost zero maintenance, ensuring that the helipad is always ready to perform.
Remote helipads form a vital link in the medical system and ensuring their ability to operate at night is a key factor in ensuring prompt patient care. When considering the most appropriate marking and lighting for a specific helipad, asking these key questions will get the decision makers steered on a path that will meet the needs of the community for operations, safety and budget.