Solar Airport Lighting, The Benefits extend long after the initial purchase
Solar Airport Lighting. Solar Runway, Threshold and Apron lighting are an ideal solution for a large number of airports throughout the world. Almost any type of lighting at the airport, whether it be PAPI, Threshold, Taxiway or Apron floodlighting can be powered by solar power systems. These types of systems provide obvious up front benefits to airport operators, including pricing and ease of installation, but the long-term benefits should also be taken into account during the purchase planning process.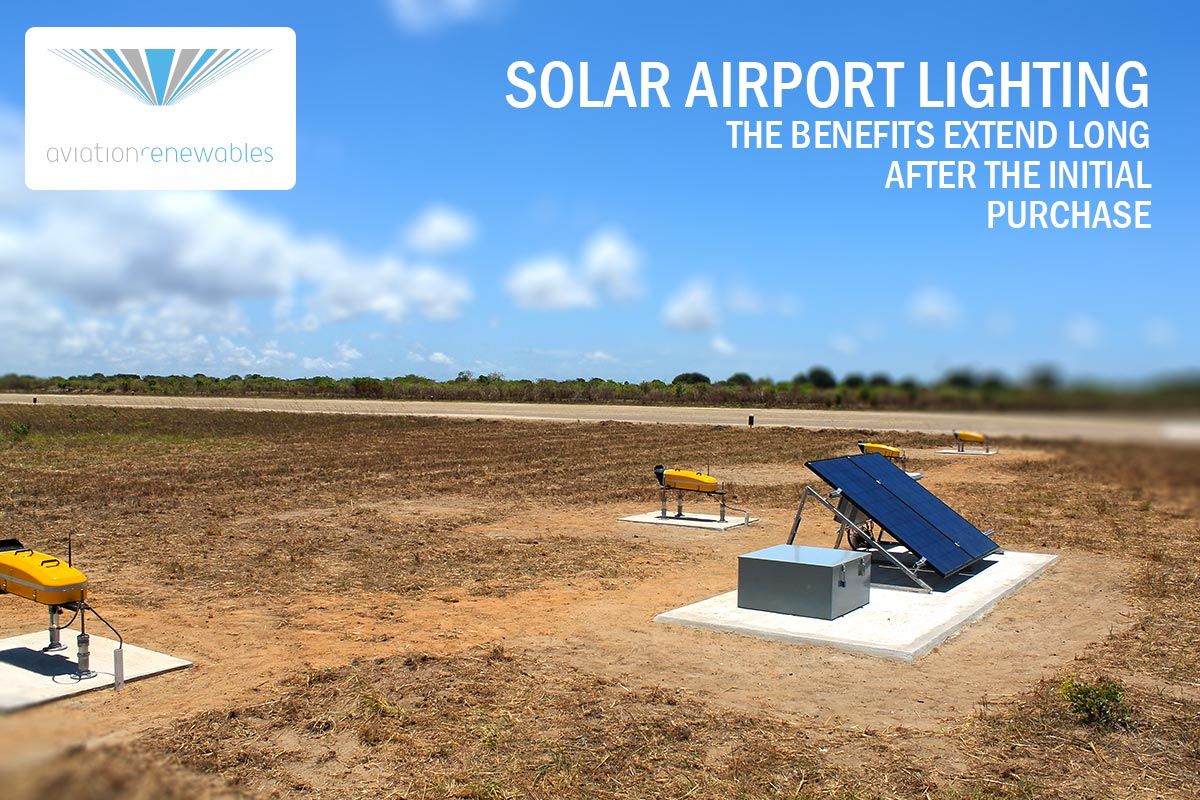 Solar Airport Lighting: Operating Costs
The ongoing operating costs of a solar-powered system are negligible. The advances in LED lighting and the increased power and efficiency of solar module and battery technology have resulted in new options for airports to consider for their runway lighting. Fully compliant, self-contained runway lighting systems require zero electrical inputs and very little maintenance. This results in negligible operating costs, particularly for remote locations where Diesel generated electricity can be enormously expensive. With modern LED lights lasting 50,000 hours or more, there are never any bulbs to change. The only planned maintenance to the system would be an inexpensive battery change after 5-7 years, by which time the savings in electricity and maintenance will have more than covered the battery cost.

Solar Airport Lighting: Environmental Benefits
As airports around the world become more environmentally conscious, the environmental benefits of solar powered lighting are drawing more focus. Without the need for grid electricity, there are no emissions as a result of operating the lighting system. The vast majority of regional airports in developing countries draw their electrical power from fossil fuels, so the emissions from a conventional runway lighting system, drawing several dozen kilowatts, is significant.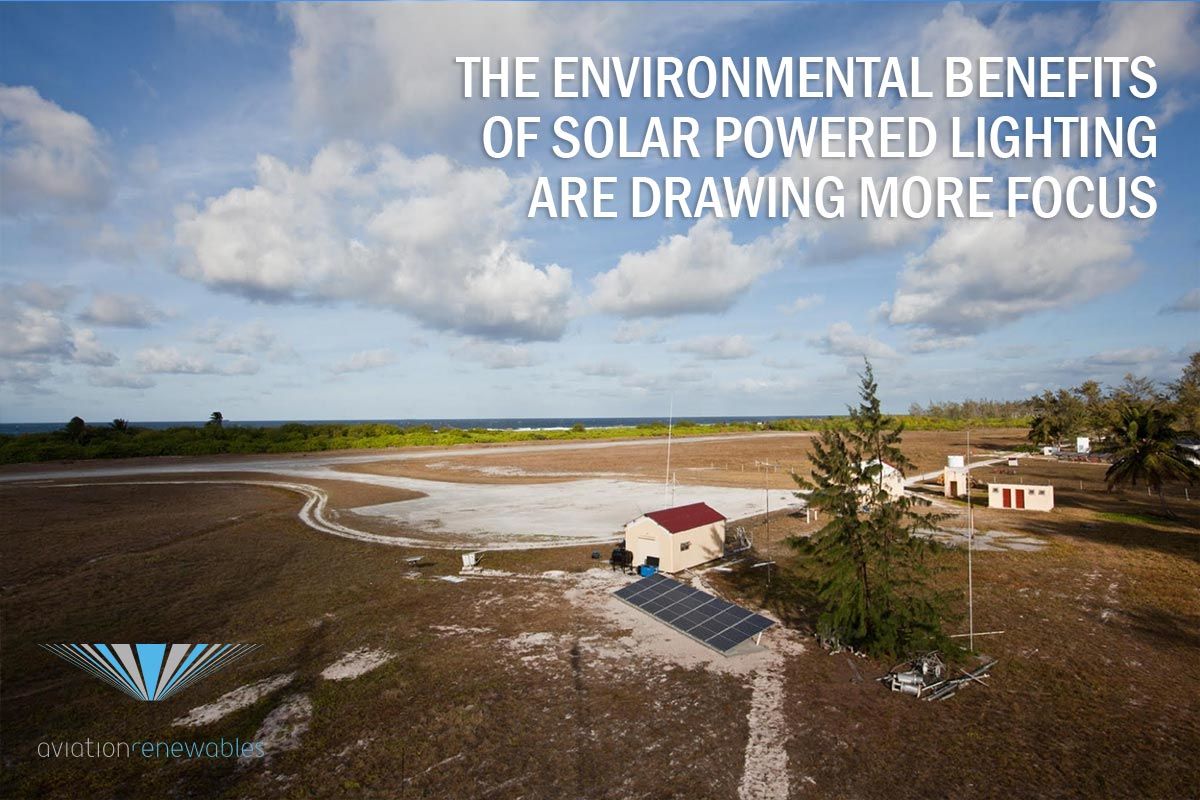 Solar airport lighting is ideal for environmentally sensitive areas such as arctic tundra, the lights can be installed with a minimum of disturbance, as no trenching, hand holes, pull pits or electrical vaults are needed. This lack of underground infrastructure also means that site rehabilitation for temporary installations is incredibly easy.

Ongoing Safety
The Safety benefits of solar airport lighting are ongoing. As completely self-contained units, the each light forms a redundant unit within the system. There are no cables, circuits or critical components to fail. Instead, if one unit were to be inoperative, all other lights on the airfield remain operational, which produces an incredibly robust lighting system.
In addition to the redundancy advantages, Solar Airfield Lighting operates on low voltages and drastically improves worker safety. These low voltage fixtures require no special equipment or training to install, operate and maintain. In many remote areas of the world, it can be difficult to find electricians with training and tools to deal with the high voltages in conventional runway lighting. In a standard 6.6A runway circuit, voltages can reach into the thousands of volts, which can be extremely dangerous to anyone without the proper training. Low voltage LED solar airfield lighting ameliorates this danger, and provides simple, safe technology for all employees.
Expertise around the world
Aviation Renewables continues to lead the industry in efficient, low cost and reliable LED aviation lighting solutions. For more information, please visit website Aviation Renewables Offers Solar LED Airfield Lighting Solutions.